What's A Custom Hair Brush?
A Custom Made Designer Hair Brush is a hairbrush that is made by hand for the customer by a Qualified Craftsman. Or any type of hairbrush that was designed by a hairbrush designer.
Every King Scorpion 360 Wood Wave Bruh Are Made One Brush At a Time.
Custom Handcrafted Designer Wave Brush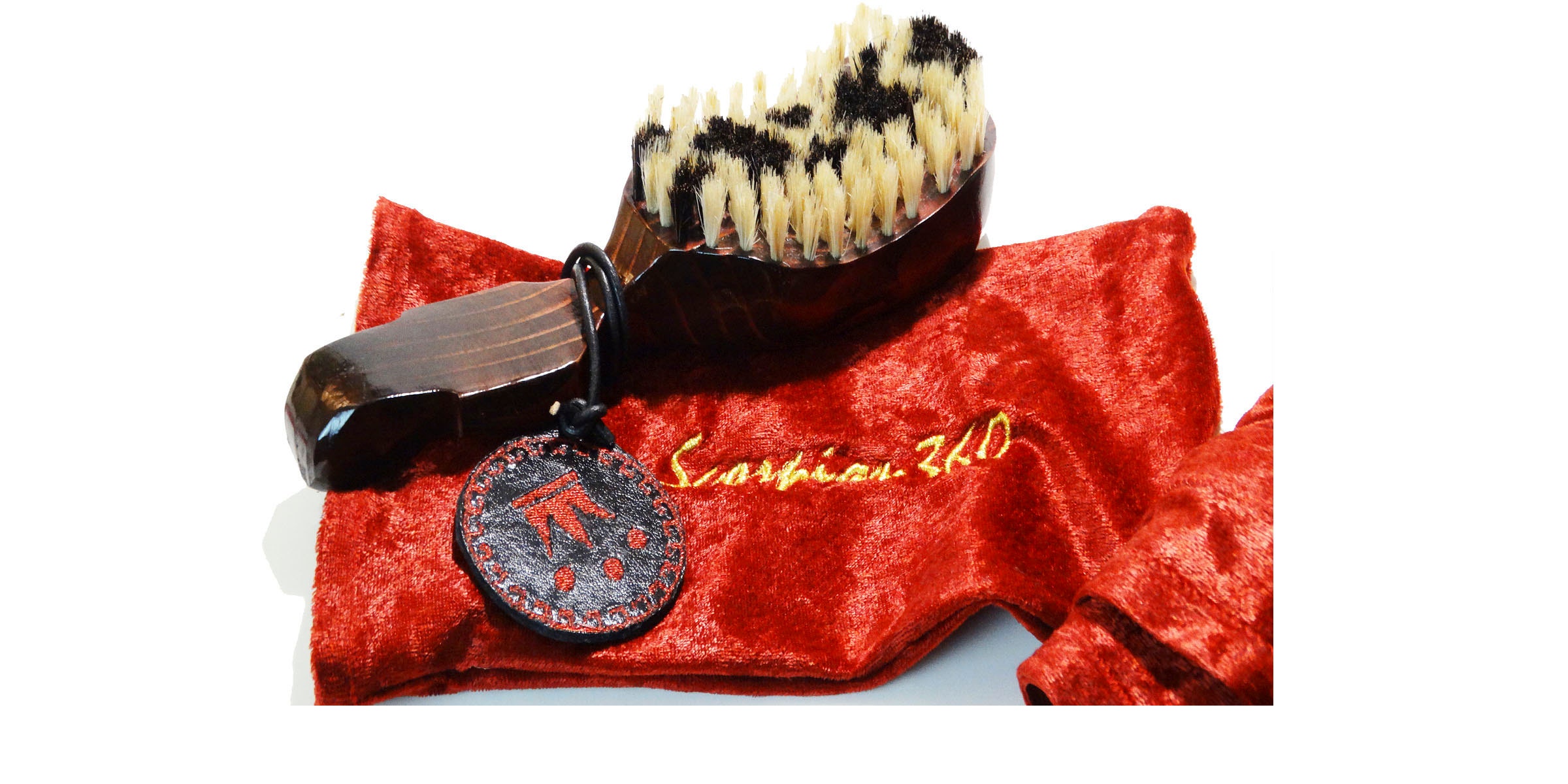 Made with Natural 100% Boar Bristle 
Brush For All 360 Waves Types. Custom Designed to fit your personality and style.