540 WAVE BRUSH: Small Oval King Scorpion 360 Wave Brush - (Medium) 9 Row Tight By King Monkey Products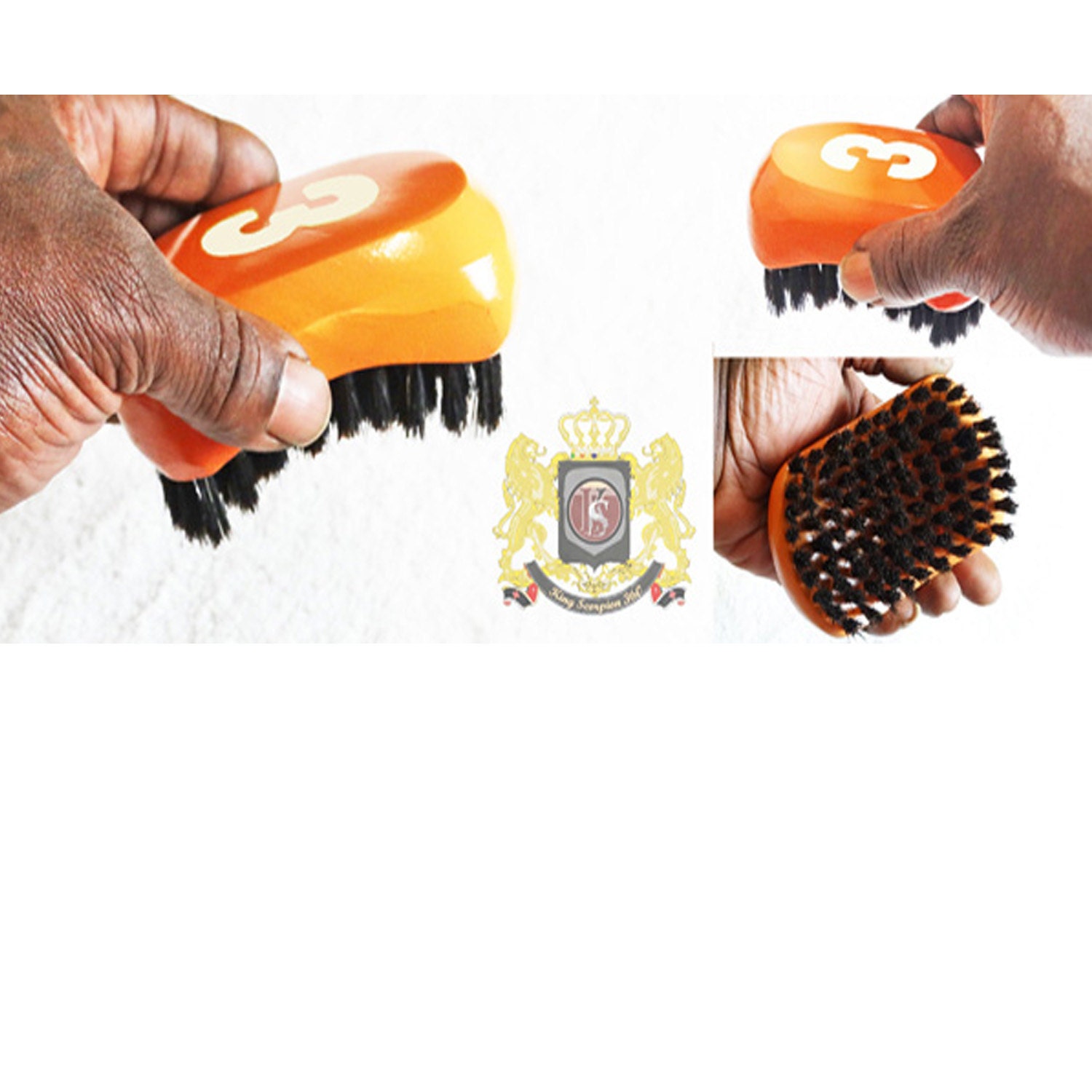 If You Are Starting 540's or 720's, I Designed The New Oval Custom Made King Scorpion 360 Wave Brush For You. Also Great for 360 Wave Pattern.
The New Oval Scorpion 360 is A Curved Starter Hair Wave Brush for 540, 720 Wave Pattern. Grips the hair to the desired wave position with no problem. Smaller Handle Curved Design for Precision and Defining Deep Wave Patterns Also Perfect for Pulling The Swirl in the desired wave pattern direction you like.
PACKAGE CONTENT:
1# New King Scorpion 360 Custom 540 Wave Brush
Brush Custom Color: Florida Orange/White
Rows: 9 Row Deep Curve
Logo: 3 - Glow Effect Optional Charge in Natural Light for Glow Effect
Hair Brush Type: Oval Palm Deep Curved Wood Hair Brush
Bristle Strength: Medium Hard
Bristle Quality: 100% Natural Boar Bristle
Weight: 5oz
PACKAGE INSURED: YES PLEASE SIGN FOR THE PACKAGE UPON DELIVERY.